Sorry we are experiencing system issues. Please try again.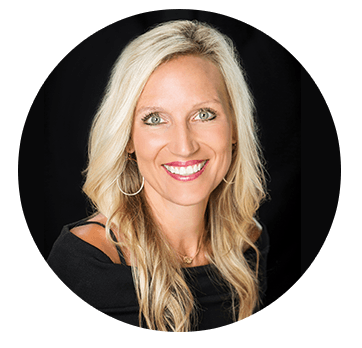 South Atlanta real estate agent, Tonya Anderson, specializes in the south's premier market areas.
Tonya received Top 3% in company for closed transactions 2016, Millionaire Club 2009 to present, Circle of Achievement with Fayette Board of Realtors to present, #2 In Sold Units in 2017, Top 5 Agent in 2016, ABR designation- Accredited Buyers Representative. She also received Keller Williams Realty Atlanta Partners Rookie of The Year 2008 and was nominated for Fayette County Board of Realtors Rookie of Year 2008. Tonya has served on Leadership Team for Keller Williams Realty Atlanta Partners!
Tonya Anderson, is the best realtor ever. She was our agent years ago when we bought our first home, and helped us make our homebuying experience a dream come true. We also used her to sell our home recently. She is patient, kind, knowledgeable, and efficient. She took care of everything for us. We have moved out of state and she was more than generous with her time handling the contractor, painters, landscapers, and cleaning crew for us. She even took time from her well deserved vaction to answer questions and handle issues. I have only one complaint, she is not here in Colorado to help us with our next purchase ( however, she has offered to refer us to a great team of realtors here). Thank you Tonya for everything.
I so appreciate you too and look forward to a great future in my new home with my new realtor team. I will keep in touch with you when my nephew gets to be serious and I start pushing numbers with him but he wants to be here by next year and so we shall work on that. This was the best process ever (the horrow stories, are none in my case). You two tackled my requests like a one-two punch. XOXO.
Hi Tonya, You worked with my parents to find our Fayetteville House on Ginger Cake Road back in 2009 while I lived in Seattle. Just wanted to let you know I finally moved to Fayetteville!! You were very patient, I think we made 10 offers on houses that didn't work out for one reason or another. At any rate, I'm glad to see you are still in real estate. Your the Best Agent I've ever worked with and I hope we cross paths in Fayetteville.
This experience has been the best! If anyone is to purchase a home I highly suggest Tonya to assist them, I appreciate all of your help. Thank you so much once again, I can't thank you both enough for your due diligence.
Tonya helped us buy our dream home in Woodstock, Georgia. We didn't know much about the Woodstock market or home buying process in general as this was our first home purchase. She lined up over eight homes that we could look at one afternoon that were in our price range and met our specifications. This gave us a good feel of what was available in the Woodstock market. She was able to answer all of our questions and able to explain the aspects of each location. For us, it was very helpful having her with us to explain each and every aspect throughout the search process. We ended up walking into a house that day and falling in love. We sat down and made an offer! From there, Tonya guided us through the process from start to closing. She helped us with finding a lender, the home inspection, utilities, home warranty, termite bond, basically everything we could need (plus more!) on closing our first house. She was available and helpful whenever we had questions (even at midnight signing the documents on our offer!). She was a pleasure to work with and we would highly recommend Tonya without any hesitation. We wouldn't have found our dream house or the ease of purchasing our first house if it wasn't for Tonya.
By selling our house so quickly and for 98% of asking price, we were able to get this! Thank you Tonya Anderson for starting us on this journey in the right way! You are so attentive, so professional! I wish I'd had someone like you to work with while building this house!
Tonya was recommended to me by my sister's realtor in North GA. Tonya was the most professional, friendly and a real go-getter realtor. She explained every step of the process since it had been 15 years since I sold a home. She was able to get tons of showings and went to "bat" for me during negotiations. She always answered my calls, texts and emails quickly. She was able to sell my house quickly. I would highly recommend her for your realtor needs.
My Agent was very friendly and knowledgeable, but things needed to get done in hurry she was tough and persistent. I would not hesitate to recommend Tonya Anderson to a friend or a family member.
She was extremely patient and understanding. She really got to know me. She knew if I liked a house just by my expressions.
She did everything in her power to make sure we saw everything. She made it as stress free as possible. She worked long hours after leaving us at night. We have made a friend for life!
We found Tonya by chance and we are so lucky we did! She helped us find a wonderful home for our family and made a stressful relocation from Florida to Georgia so much easier. She provided lots of useful tips and contacts to help us settle in to our new town and home!
Tonya helped my husband buy his first home almost 10 years ago, so when we decided it was time to move, he immediately reached back out to her and I am so glad! This whole process was so much fun---even on the stressful days. Thank you Tonya for helping us buy our awesome new home and to very quickly sell our awesome old home. I would recommend her to anyone I know and one day in the very far away future, would definitely use her services again.
Tonya is such a great agent and very pleasant to work with. She has a great, positive attitude and will try hard to sell her listings. I have worked with a lot of agents, but I have to say she is very special and fun to work with and always available . Thank you, Tonya again.
Click on any of our features to learn more

Buying a home can be a confusing process for some, but with these articles we can help you decide on what to look out for."

Selling your home can be challenging and a little bit stressful, however, with these articles I can help you decide what to do in order to make the process go as smooth as possible.

Our Easy-to-use mortgage calculator helps you calculate payments, know how much your monthly payment is for your mortgage, and more!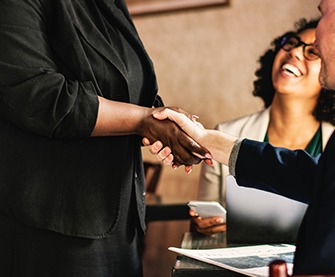 More is More: The Advantange to working with a Real Estate Team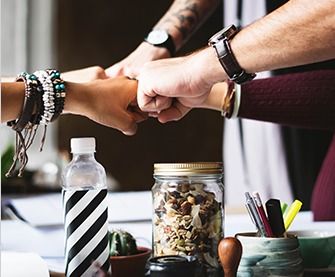 More is More: The Advantange to working with a Real Estate Team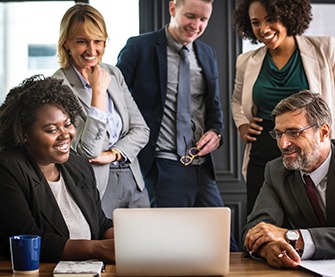 More is More: The Advantange to working with a Real Estate Team
FOLLOW ALONG #TEAMTONYA ON INSTAGRAM